This is vitally important. The time to act is now.
It's not too late to #SaveACA, but we need to rally. Call your reps 202-224-3121. If you need it, use a script, like this by @kelseyfuller_: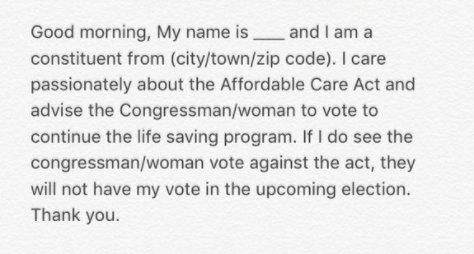 They are trying to gut the affordable care act. They are holding late night meetings and I need this help right now. I called mine! I explained my situation, spoke from the heart asked yet again for help getting my workman's comp from hubby's company. I worked 100 hrs this pay period, I'm not lazy, I'm a new widow… I NEED the help until I get on my feet.
I contacted Boozman and Cotton both.