Who might really be running the government?
Gronda Morin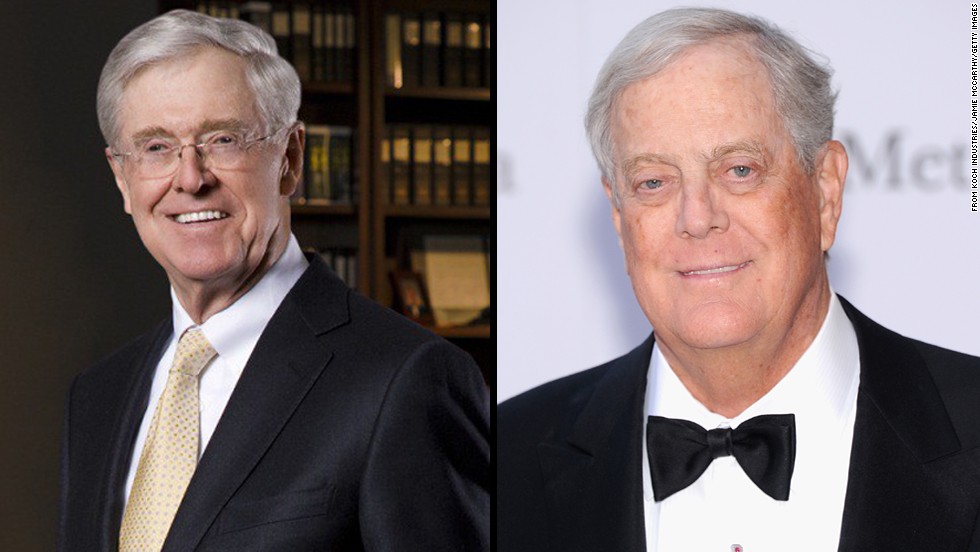 KOCH BROTHERS
The special interests in the hands of a few very wealthy conservative republicans like the Koch brothers and the Mercers who as of right now, appear to own the US Senate republicans. This explains why US republican senators are being pushed hard to walk the plank to vote for a healthcare bill that the majority of their constituents  are dead set against. And it is not because they are obligated to keep a promise as the senate leadership claims.
It is these wealthy billionaire folks who want those tax savings that is part of the Senate healthcare bill and the tax cuts/tax reform bill the the senators will be working on next. And this also accounts for why republican senators continue to carry the republican President Donald Trump's water.
As per a May 22, 2017 Reuters report, "The Koch network spent an estimated $250 million on last year's election…
View original post 765 more words