This doesn't really make sense. The President's action and words contradict each other.
Gronda Morin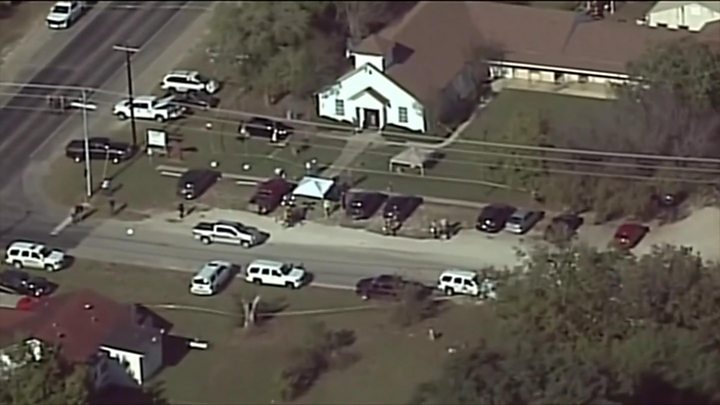 The set of circumstances surrounding the Sutherland Springs, TX shooting of several church attendees by a mass shooter this past Sunday, is beyond anger provoking and frustrating. Even though the gunman had a history for domestic assault against his significant others and children, and he couldn't obtain a license to carry a gun in Texas, he was able to purchase 4 guns in 2014, 2015, 2016, and 2017. Two were purchased in Texas and 2 guns in Colorado.
Victims ranged from 18 months old to 77 years old. Twenty-six were fatally wounded. Ten are in critical condition trying to survive. This community of 600- 700 peoples will be grieving for years to come. One family alone lost 8 loved ones. The pastor who was away had to learn that his own 14 year old daughter was among those who didn't make it.
WEAPON USED BY SHOOTER
The president was talking…
View original post 448 more words