A simply marvelous movement and a speech by Rev. Dr. Barber.
Gronda Morin
One of my favorite Evangelicals is the Rev. William J. Barber II, a moderator of the Christian Church (Disciples of Christ) in North Carolina and president of Repairers of the Breach. He is also co-founder of the Moral Mondays movement, progressive activist vigils held in North Carolina's capital, Raleigh. 
According to a statement published in May 2017 at the state chapter's website, Rev. Barber will join the leadership of the Poor People's Campaign Call for a National Moral Revival. The New Poor People's Campaign (marks) the 50th anniversary of King's 1967-68 Poor People's Campaign and will focus on 25 states and Washington, D.C.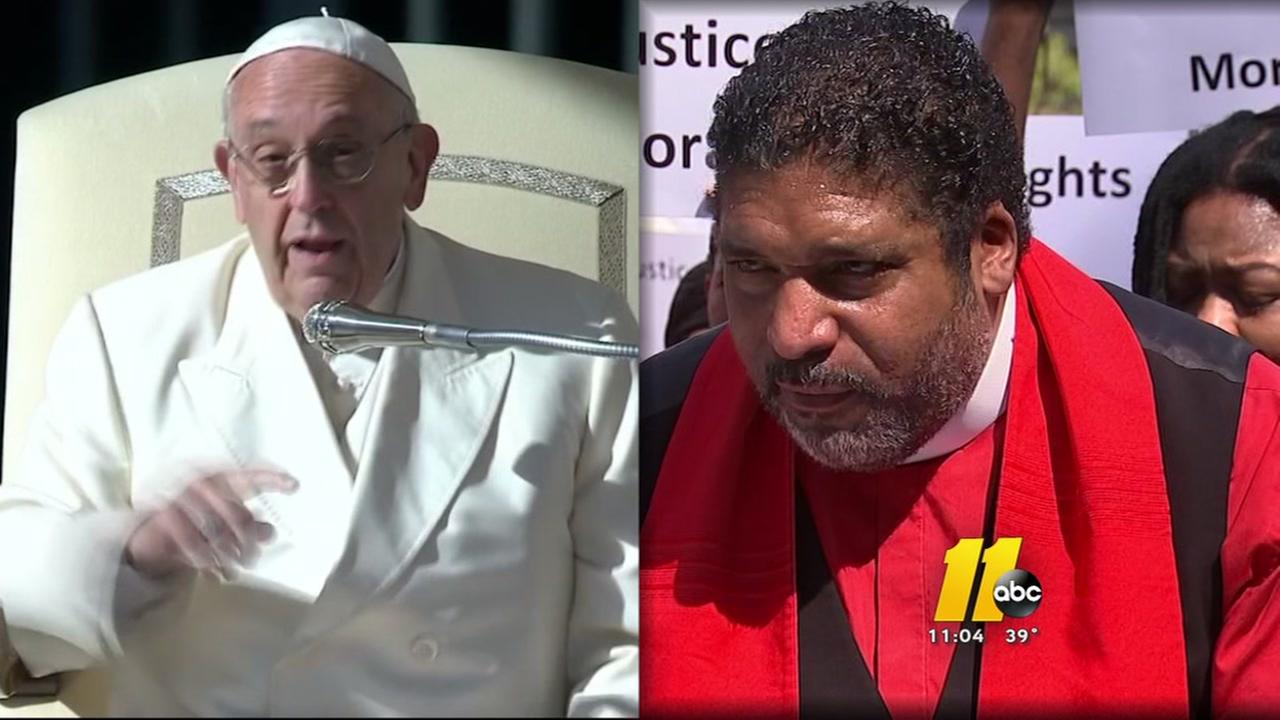 POPE FRANCIS/ REV. BARBER
He has been a fan of Pope Francis to where he accepted an invitation to visit the Vatican during the 2017 Thanksgiving holidays.
As per a 11/20/17 News Observer report, "It's a deep honor and humbling," Barber said in a telephone interview on…
View original post 1,460 more words