What hate speech leads to.
Gronda Morin
The word is out. A mass protest is being scheduled for the 21st of September 2019 in Washington DC. I have already booked my SW flight and a Washington DC hotel room. My sign won'thave enough space to list all my grievances against the republican President Donald Trump and his GOP cronies.
@Amy_Siskind tweeted following on 8/8/2019:
We are a go! WE THE PEOPLE MARCH in DC on September 21!
@KarMcR
and I are working with fab volunteers to get a website up in next few days. We will list solidarity marches, transport folks are arranging to get to DC & info on the march itself, etc. Stay tuned!
#WeThePeopleMarch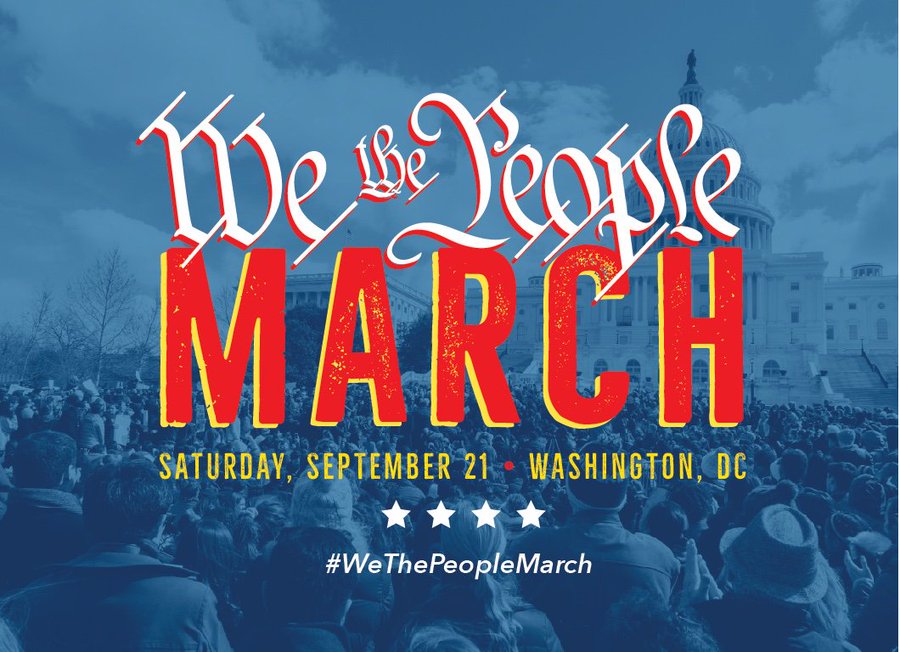 ***
"Mission: "We the People are marching to be seen and heard. We are marching to remind our elected officials that they work for us…
View original post 993 more words